Larson Electronics Releases Explosion Proof Sight Glass Light Fixture, 50W, 120V, ATEX/IEC Rated
Press Release – updated: Jan 12, 2020 16:00 CST
KEMP, Texas, January 12, 2020 (Newswire.com) – Larson Electronics, a Texas-based company with over 40 years of experience spearheading the industrial lighting and equipment sectors, announced the release of an explosion-proof sight glass light designed for illuminating tanks, silos and vessels inflammable and hazardous work locations. This 50-watt halogen lamp is rated for use in ATEX/IEC areas and operates on 120V AC. This unit can be mounted on sight glass fittings, visual flow indicators and other compatible surfaces using a bracket or nut.
The ATEX-EXPSG-120-50W explosion proof sight glass fixture is compact and offers a spot beam configuration. This unit operates on 120V AC while drawing only 50 watts. This unit is made of die-cast aluminum alloy with stainless-steel fastening components and provides glare-free illumination. The lens is made of glass with an O-ring seal.
Larson Electronics' explosion-proof sight glass light fixture features a halogen lamp that is IP67 rated and suitable for use in Zone 1 and 2 and Zone 21 and 22 hazardous areas. This unit is compatible with surface mounting applications and can be angled via brackets. Suitable applications include flammable work sites, hazardous locations, silos, vessels, sight glasses, tank monitoring and more.
About Larson Electronics LLC: Larson Electronics LLC is a manufacturer of industrial lighting equipment and accessories. The company offers an extensive catalog of industry-grade lighting and power distribution products for the following sectors: manufacturing, construction, food processing, oil and gas, military, marine and automobile. Customers can benefit from the company's hands-on, customized approach to lighting solutions. Larson Electronics provides expedited service for quotes, customer support and shipments.
Source: Larson Electronics
This
post
was originally published on
this site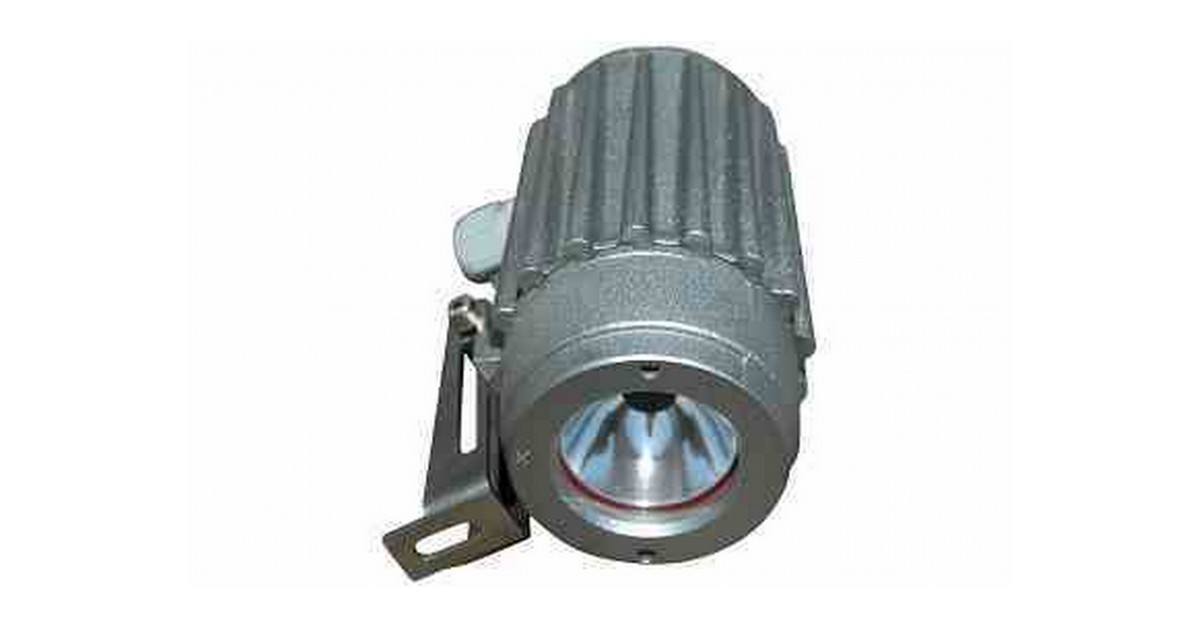 Press Release – updated: Jan 12, 2020 16:00 CST
KEMP, Texas, January 12, 2020 (Newswire.com) – Larson Electronics, a Texas-based company with over 40 years of experience spearheading the industrial lighting and equipment sectors, announced the release of an explosion-proof sight glass light designed for illuminating tanks, silos and vessels inflammable and hazardous work locations. This 50-watt halogen lamp is rated for use in ATEX/IEC areas and operates on 120V AC. This unit can be mounted on sight glass fittings, visual flow indicators and other compatible surfaces using a bracket or nut.
The ATEX-EXPSG-120-50W explosion proof sight glass fixture is compact and offers a spot beam configuration. This unit operates on 120V AC while drawing only 50 watts. This unit is made of die-cast aluminum alloy with stainless-steel
fastening components and provides glare-free illumination. The lens is
made of glass with an O-ring seal.
Larson Electronics' explosion-proof sight glass light fixture features a halogen lamp that is IP67 rated and suitable for use in Zone 1 and 2 and Zone 21 and 22 hazardous areas. This unit is compatible with surface mounting applications and can be angled via brackets. Suitable applications include flammable work sites, hazardous locations, silos, vessels, sight glasses, tank monitoring and more.
About Larson Electronics LLC: Larson Electronics LLC is a manufacturer of industrial lighting equipment and accessories. The company offers an extensive catalog of industry-grade lighting and power distribution products for the following sectors: manufacturing, construction, food processing, oil and gas, military, marine and automobile. Customers can benefit from the company's hands-on, customized approach to lighting solutions. Larson Electronics provides expedited service for quotes, customer support and shipments.
Source: Larson Electronics