Fontella Bateman's New Book 'Sarah's Alzheimer's Story' is a Helpful Key in Knowing How to Act and Give Love and Care to Someone Who Struggles With Alzheimer's
Recent release "Sarah's Alzheimer's Story" from Covenant Books author Fontella Bateman is a heartfelt and honest retelling of Sarah and her family's journey with Alzheimer's, which also speaks of their love for one another and their unity as they walked this rough path.
Press Release – updated: Jan 10, 2020 06:00 EST
PASADENA, Md., January 10, 2020 (Newswire.com) – Fontella Bateman, a part-time administrative assistant in the Department of Modern Languages, Linguistics, and Intercultural Communication at University of Maryland, Baltimore County, has completed her new book, "Sarah's Alzheimer's Story": a comforting read that brings tips and ideas that will help one find a way to take care of a loved one who has Alzheimer's or dementia.
Fontella shares, "In telling Sarah's Alzheimer's Story, the writer takes you back to where it all began in the hills of Kentucky where Sarah was born. You may laugh, cry, or simply wonder as you go with her through her journey of life.
The reader will get to know about the strong woman Sarah and how she endures many tragedies. One will find that even though memory loss is a large part of Alzheimer's disease, in Sarah's case, there is so much more.
Throughout the story, the writer sometimes takes you back to incidents earlier in Sarah's life. In the writer's opinion, Sarah may be recalling something from the past, causing her to act the way she does. This seems to be especially true when she begins to see or talk to imaginary people. Dealing with this disease is often a struggle for Sarah and her family. But hopefully, you will see the joy in their laughter, the sorrow in their tears, and feel their strong love.
It is hard to watch this very strong woman deteriorate mentally, physically, and lose her personality. But this writer believes that there is a reason, even if we do not understand it at the time."
Published by Covenant Books of Murrells Inlet, South Carolina, Fontella Bateman's new book shares to the readers a touching memoir of a woman who suffered with Alzheimer's. This will inspire them with her family's beautiful story which is also written in the hopes of reaching those who face a similar situation.
Readers can purchase "Sarah's Alzheimer's Story" at bookstores everywhere, or online at the Apple iTunes Store, Amazon, or Barnes & Noble.
Covenant Books is an international Christian owned and operated publishing house based in Murrells Inlet, South Carolina. Covenant Books specializes in all genres of work which appeal to the Christian market. For additional information or media inquiries, contact Covenant Books at 843-507-8373.
Source: Covenant Books
This
post
was originally published on
this site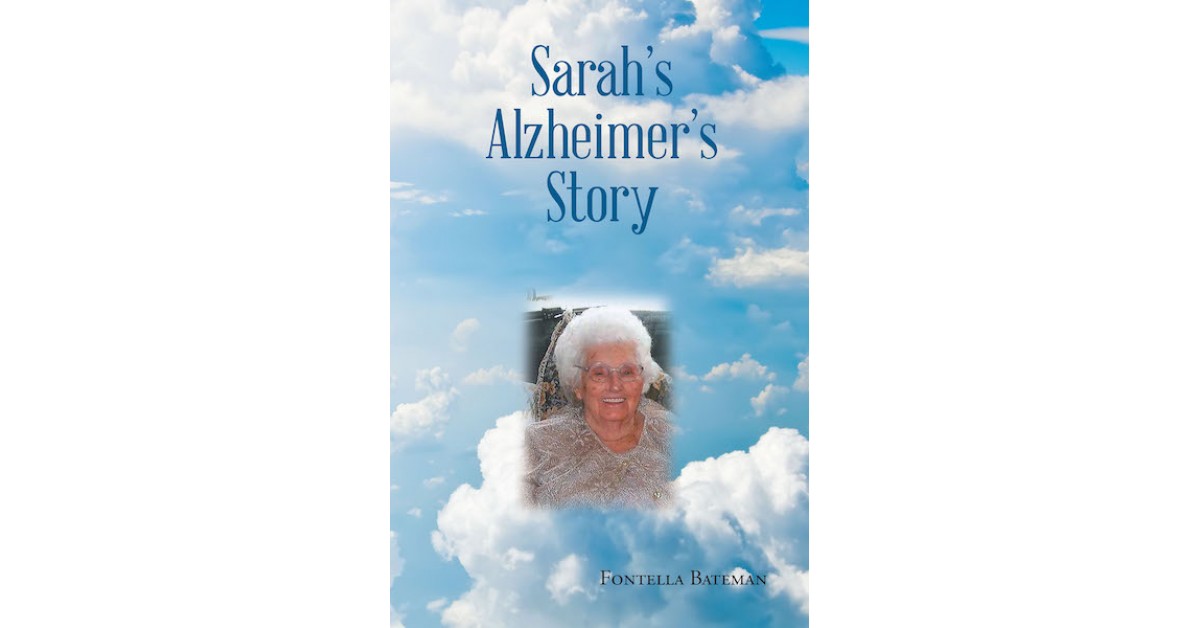 Recent release "Sarah's Alzheimer's Story" from Covenant Books author Fontella Bateman is a heartfelt and honest retelling of Sarah and her family's journey with Alzheimer's, which also speaks of their love for one another and their unity as they walked this rough path.
Press Release – updated: Jan 10, 2020 06:00 EST
PASADENA, Md., January 10, 2020 (Newswire.com) – Fontella Bateman, a part-time administrative assistant in the Department of Modern Languages, Linguistics, and Intercultural Communication at University of Maryland, Baltimore County, has completed her new book, "Sarah's Alzheimer's Story": a comforting read that brings tips and ideas that will help one find a way to take care of a loved one who has Alzheimer's or dementia.
Fontella shares, "In telling Sarah's Alzheimer's Story, the writer takes you back to where it all began in the hills of Kentucky where Sarah was born. You may laugh, cry, or simply wonder as you go with her through her journey of life.
The reader will get to know about the strong woman Sarah and how she endures many tragedies. One will find that even though memory loss is a large part of Alzheimer's disease, in Sarah's case, there is so much more.
Throughout the story, the writer sometimes takes you back to incidents earlier in Sarah's life. In the writer's opinion, Sarah may be recalling something from the past, causing her to act the
way she does. This seems to be especially true
when she begins to see or talk to imaginary people. Dealing with this disease is often a struggle for Sarah and her family. But hopefully, you will see the joy in their laughter, the sorrow in their tears, and feel their strong love.
It is hard to watch this very strong woman deteriorate mentally, physically, and lose her personality. But this writer believes that there is a reason, even if we do not understand it at the time."
Published by Covenant Books of Murrells Inlet, South Carolina, Fontella Bateman's new book shares to the readers a touching memoir of a woman who suffered with Alzheimer's. This will inspire them with her family's beautiful story which is also written in the hopes of reaching those who face a similar situation.
Readers can purchase "Sarah's Alzheimer's Story" at bookstores everywhere, or online at the Apple iTunes Store, Amazon, or Barnes & Noble.
Covenant Books is an international Christian owned and operated publishing house based in Murrells Inlet, South Carolina. Covenant Books specializes in all genres of work which appeal to the Christian market. For additional information or media inquiries, contact Covenant Books at 843-507-8373.
Source: Covenant Books